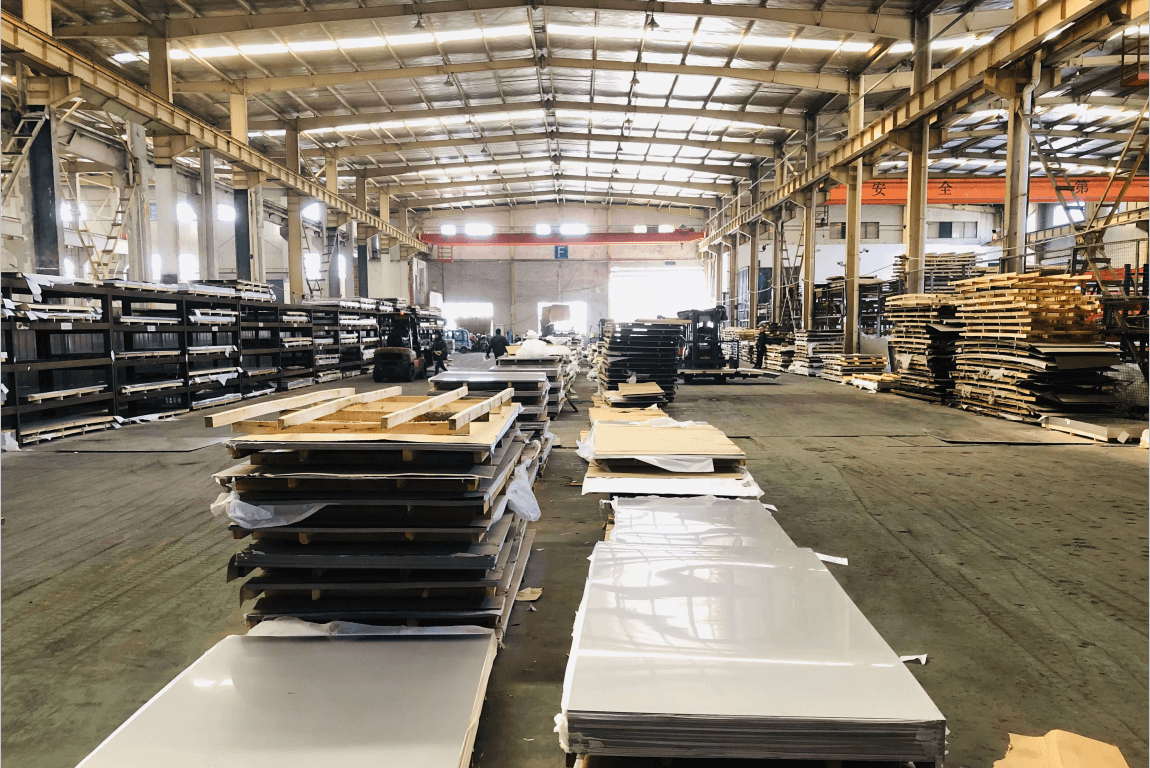 Cold rolling is a steel sheet obtained by further thinning the No. 1 steel sheet to a target thickness under room temperature conditions. Compared with hot-rolled steel, cold
rolled steel has a more precise thickness, smooth and beautiful surface, and also has various superior mechanical properties, especially in terms of processability. Because cold-rolled raw coils are relatively brittle and hard, and are not suitable for processing, cold-rolled steel sheets are usually required to be annealed, pickled and surface smoothed before being delivered to customers. The maximum thickness of cold rolling is below 0.1 -8.0MM. For example, the thickness of cold rolled steel plate in most factories is below 4.5MM; the minimum thickness and width are determined according to the equipment capacity and market demand of each factory.


Stainless steel cold-rolled steel plate is a stainless steel plate produced by cold-rolling process, the thickness is not more than 3mm is thin plate, and the thickness is more than 3mm is thick plate. It is used to make corrosion-resistant parts, petroleum and chemical pipelines, containers, medical equipment, marine equipment, etc. The classification and grades are as follows:1. Austenitic steelIn addition to the same as the hot rolled part (29 kinds), there are: (1) 2Cr13Mn9Ni4 (2) 1Cr17Ni7 (3) 1Cr17Ni82. Austenitic-ferritic steelIn addition to the same as the hot rolled part (2 types), there are: (1) 1Cr18Ni11Si4AlTi (2) 1Cr21Ni5Ti3. Ferritic steelIn addition to the same as the hot rolled part (9 types), there are: 00Cr174. martensitic steelIn addition to the same as the hot rolled part (8 kinds), there are 1Cr17Ni2

Surface

Finish

Defination

Application

2B

Those finished, after cold rolling, by heat treatment, picking or other equivialent treatment and lastly by cold rolling to given
appropriate luster

Medical equipment, Food industry, Construction material, Kitchen utensils

BA

Those processed with bright heat treatment after cold rolling

Kitchen utensils, Electric equipment, Building I construction

No.1

The surface finished by heat treatment and picking or processes corresponding there to after hot rolling

Chemical tank, pipe

No.4

Those finished by polishing with No. 150 to No.180 abrasives specified in JIS R 6001

Kitchen utensils, Building construction, Medical equipment

HL

Those finished polishing so as to give continuous polishing streaks by using abrasive of suitable grain size

Building construction

8K

A mirror-like reflective surface by polishing with finer abrasives over 800 mesh

Reflector, Mirror, Interior-Exterior decoration


PACKING

General packaging, with waterproof paper binding, generally three binding belt.




Standard export packing: waterproof paper and plastic + iron plate wrapped + at least three straps bound




Quality packing: waterproof paper, plastic film + iron plate + at least three binding straps, which are fixed on iron or wood
pallets.

Shipping

Transport containers.




Shipment by bulk carrier.


ZhongTian Steel Co., Ltd is located in Shandong Province . It is one of steel bases in China. Our factory covers an area of 100,000 square meters. We are one of the Shandong steel manufacturers.

Our main products including stainless steel pipe ,stainless steel plate , stainless steel bar , stainless steel coil , galvanized sheet,galvanized pipe,carbon sheet,aluminium sheet,aluminium pipe Etc.